PC GAMING , Motherboard H310 , CPU I5-9400 , NVIDIA GeForce GTX 1650 4GB , RAM 16GB , HDD 1TB, Windows 10 PRO
Please sign in so that we can notify you about a reply
POSTMODERN ELEGANCE
The award-winning TD series adds its Micro-ATX model, the MasterBox TD300. Available in white and black colorways,
the tempered glass side panel and polygonal mesh shows off the user's pride and joy with its striking presentation.
Featuring Cooler Master's FineMesh technology, the modern exterior doubles in style and function to simultaneously provides
high airflow, dust filtration, and strengthened structure. Mesh contours emphasize the glow emitted
from the included ARGB Sickleflow fans, casting a fragmented illumination shifting based on the angle viewed.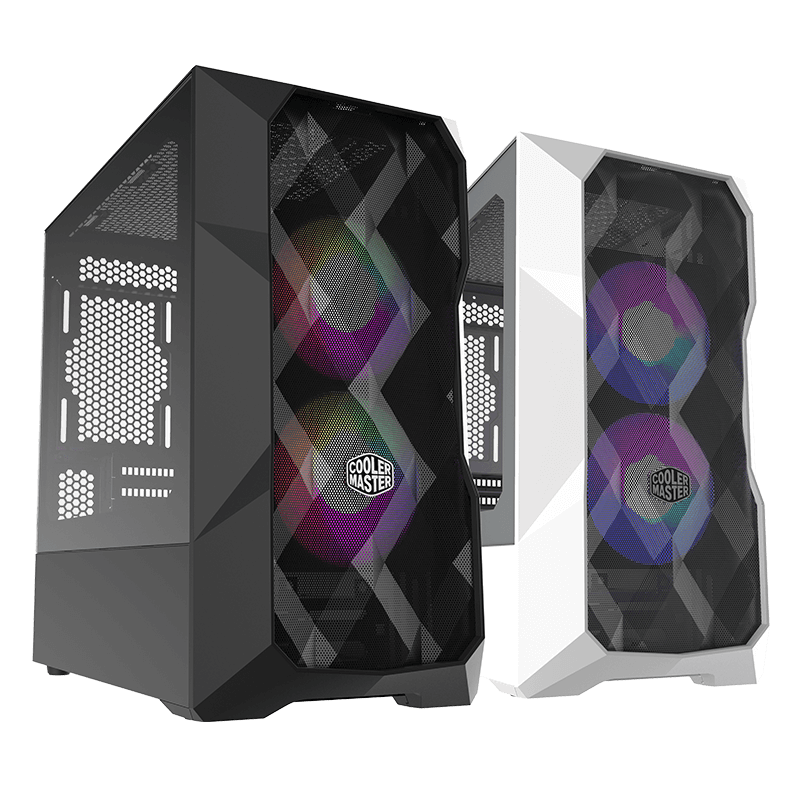 .
HIGHLIGHTS
Polygonal Mesh – Crafted with Cooler Master's Fine Mesh technology, the polygonal mesh features a three-dimensional, artistic contour,
capable of simultaneously providing high airflow and excellent dust filtration. Dual SickleFlow PWM ARGB
Fans included – By connecting the included ARGB Hub to the motherboard, the lighting effect and fan speed
of two pre-installed 120mm SickleFlow PWM ARGB fans can be customized to the heart's content. Removable Top Panel – The top panel
is entirely removable for improved access to the components during assembly, allowing cooling solutions such as
fans and radiators to be installed outside of the chassis for greater freedom during installation.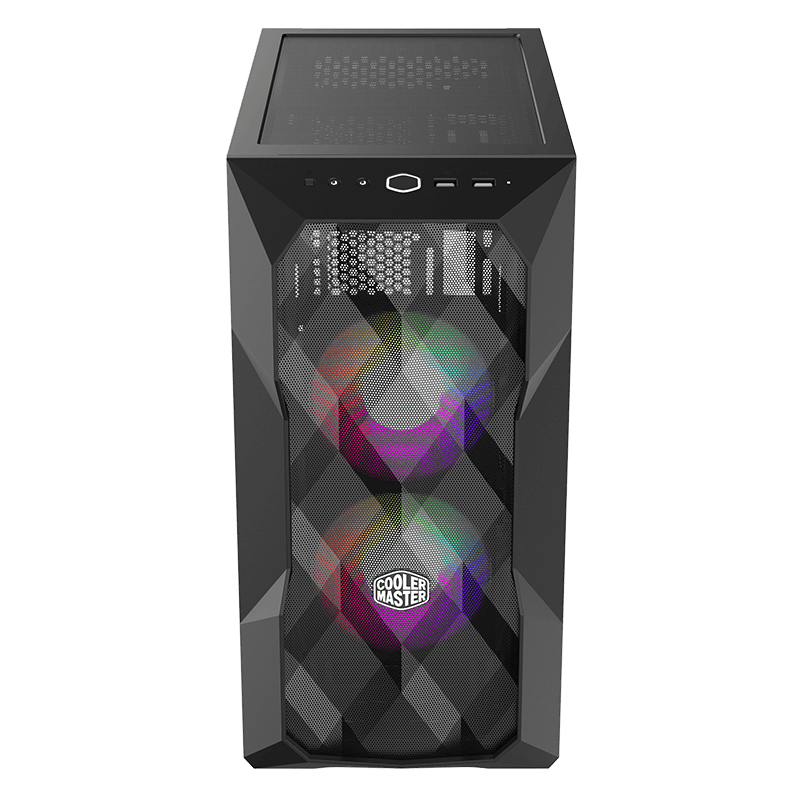 Product Specification
OLOY DDR4 RAM 16GB ( 2x8 ) GB 3600 MHz RGB
Western Digital 1TB WD Blue 7200 RPM
Cooler Master MASTERBOX TD300 MESH Micro-ATX Case - White