PC GAMING , Motherboard Z690 , CPU I7-13700K , NVIDIA GeForce RTX 4070 TI 12GB , RAM 16GB , SSD 1TB M.2 , Windows 10 PRO
Please sign in so that we can notify you about a reply
HAF IS BACK
We're bringing back the legendary HAF Series. HAF 500 marks the return of Cooler Masters timeless classic,
the HAF series. The HAF series features thoughtful design elements aimed to streamline user experience,
and it's designed for maximum airflow and peak performance. A flagship HAF product is also in the works,
set to break records and redefine the PC world as we know it.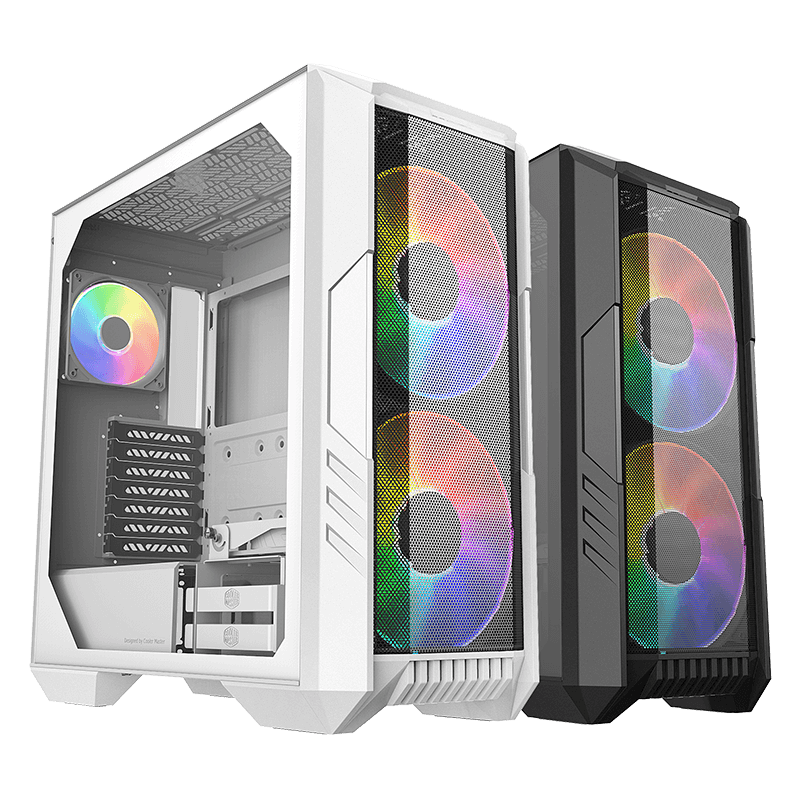 .
HIGHLIGHTS
Built for maximum airflow and peak performance – Large filtered intakes with iconic 200mm ARGB fans, embedded in the core of the HAF500 in design and function, optimizes airflow,
moving high volumes of air quietly and effectively. Utilizing the included hub, ARGB lighting can be effortlessly customized to the user's taste, bringing to
life the setup within. Better Build Experience & Dedicated GPU Cooling – A 120mm fan positioned on top of the HDD cage, provides dedicated GPU
cooling to ensure maximum performance. The fan bracket can be rotated to accommodate various GPU size and configurations. The large chassis allows
for both greater user creativity as well as component versatility. Capable of housing up to two 360mm radiators for maximum thermal performance,
the top panel is also completely removable for greater freedom and ease of access during installation. Community Collaboration –
We are looking to make the ultimate HAF alongside our community of builders, reviewers, and TechTubers. As a series made
possible only by our enthusiasts, we want to hear from builders like you!.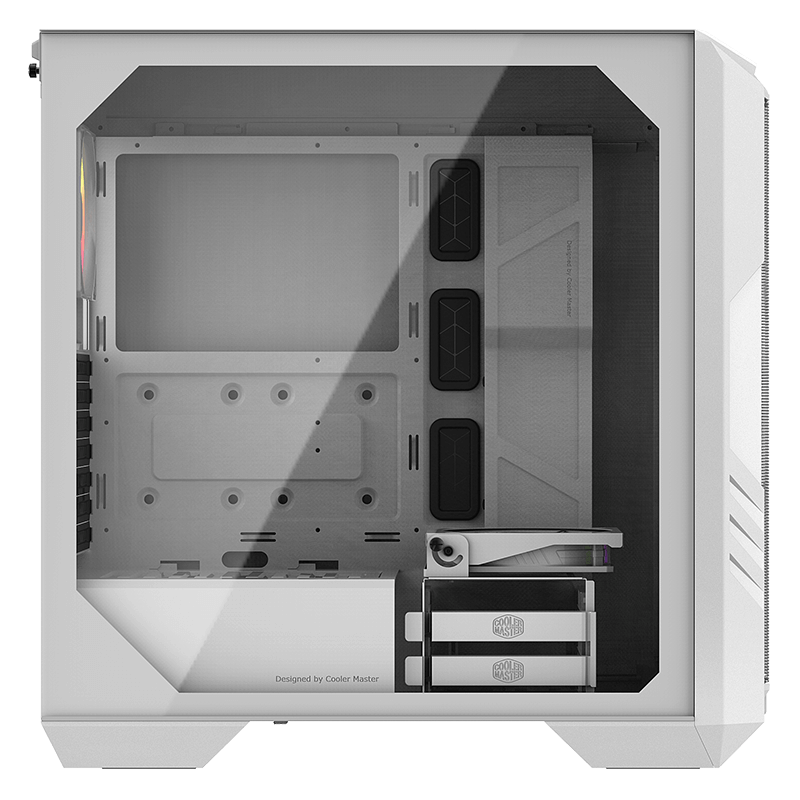 Product Specification
Intel Core i7-13700K LGA1700
Corsair Vengeance RGB RS 16GB (2x8GB) DDR4 3600MHz
MSI GeForce RTX 4070 Ti GAMING X TRIO WHITE 12G
Samsung Electronics 980 SSD 1TB _ M.2 NVMe 3500MB/s
Cooler Master HAF 500 White ARGB Tempered Glass ATX Mid Tower
COOLER MASTER Air Cooling
CoolerMaster Gold 750W White Edition FULLY-MODULAR V2