AVermedia Technology GL310 Live Gamer Portable Lite Video Game Capture and Stream 1080P
Features
LGP Lite
LGP Lite is a USB 2.0 box that captures and streams your HD gameplay up to 1080p. Moving on from Live Gamer Portable (LGP), LGP Lite eliminates the PC-Free mode for those who prefer working with a PC or laptop. Just like the LGP, this capture device comes with the H.264 hardware encoder, which delivers lower CPU usage and smaller file size even for full HD footage, not to mention a file format that is super easy to work with for post-editing and uploading.
This capture box acquires HD footage via the HDMI connection and guarantees a smooth HD gaming experience with its pass-through function. In addition, the on-board hot button is also kept for quick recording and streaming with just one click. On top of that, it can be directly connected to streaming platforms; you can even add live commentary when streaming up. Sharing your legendary matches has never been simpler.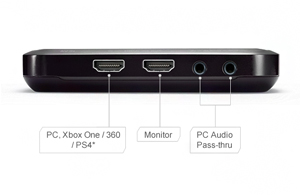 Flexible
LGP Lite adopts a USB interface and works perfectly with a PC or laptop. With support for a wide range of resolutions and HDMI and Component inputs, LGP Lite provides flexible connectivity for various gaming platforms. It also allows you to record or stream the gaming footage of your Xbox One / 360, PlayStation 4*, Wii U, and even a gaming PC.

*PS4's game recording over HDMI is available only when Sony releases an update that allows unencrypted HDMI output for games.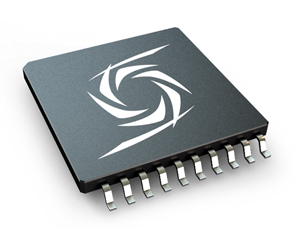 Performance
With advanced H.264 hardware encoding technology, LGP Lite takes care of the HD video processing and avoids CPU overload. The hardware encoder also guarantees stable framerates when you game, record or even stream. The LGP Lite certainly brings smooth gaming and viewing experiences without frame dropping or choppy games.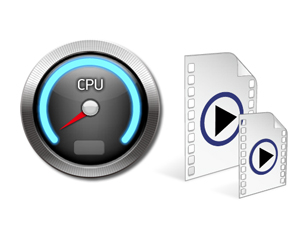 Efficiency
LGP Lite requires low CPU usage, which lets your PC focus on the game without being distracted by video-processing tasks. The MP4/H.264 format generates smaller files even for 1080p footages, and is super easy to work with mainstream post-editing software. It no longer takes a long time to upload or transcode the footage you want to share.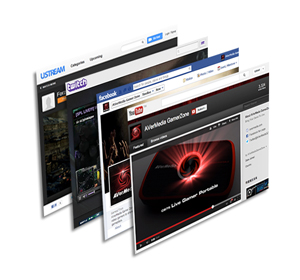 Instantly Share
For those who love to share, LGP Lite generates sharp footage that's ready to be posted to social networks. In addition, AVerMedia's exclusive RECentral software provides intuitive settings for live streaming and quick connection to popular streaming platforms. It is capable of broadcasting live gameplay to YouTube Live, TwitchTV and Ustream directly with your own account - and even allows custom RTMP settings!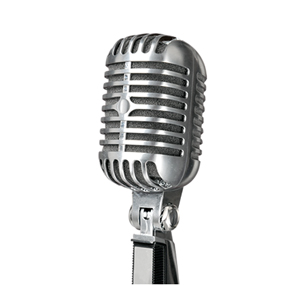 Voice Commentary
The RECentral software preserves not only your epic gameplay, but also the live commentary. It lets you trigger the voice commentary with a simple hotkey or a push-to-talk option. The voice file can be saved separately for post-production, or be streamed out with live gameplay over the Internet. Plus, RECentral's convenient connection to streaming platforms, LGP Lite surely makes voicing yourself easier than ever.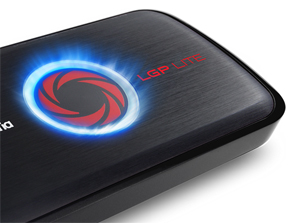 Hot Button & LED Indicator
Sharing your gameplay with LGP Lite cannot be easier. With just one press on the Hot Button, the recording or streaming starts in no time. The Hot Button also serves as an on-board LED indicator, the color of illumination and the lighting frequency help you know the working status with a single glance.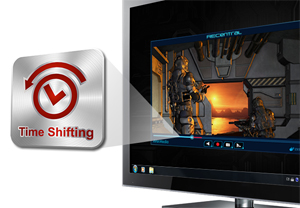 TimeShift
With the TimeShift function, you can easily jump back to any footage where you want to start recording. Missing outstanding footage will not happen again.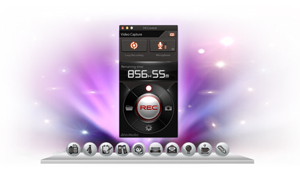 Capture Straight from Your Mac
The LGP Lite has an exciting new feature exclusively available to its users: it is now compatible with Macs! Capture your XBox One or 360, PlayStation 3 or 4*, or Wii U gaming footage on your Apple computer or laptop up to a resolution of 1080p30. From there, upload them directly to YouTube and start sharing with all your friends and fans!

*PS4's game recording over HDMI is available only when Sony releases an update that allows unencrypted HDMI output for games.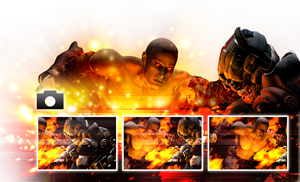 Snapshot Screenshots
Snapshotting your game now comes easily to LGP Lite users: one click will take 1, 3, 6 or 12 shots of your screen, turning your computer into a more powerful capture device. This capacity is currently applicable only to Macs.
The manufacture company:
AVerMedia
Product Specification
Ports:
Audio Input Digital: HDMI/ Analog: 3.5mm Audio

Audio Output Digital: HDMI (Pass-through from HDMI Input) / Analog: 3.5mm Stereo

Input: HDMI: PCM Stereo 3.5mm Audio: Stereo / Capture: AAC Stereo

Video Input: HDMI

Video Output: HDMI
System requirements:
AMD Athlon 64X2 Dual Core 3.0GHz

Graphics Card: VGA card with support for DirectX 10.0c or above

Intel Core2 Duo 2.8GHz

Memory: 4 GB RAM

Operating System: Windows 8 (32/64 bit), Windows 7 (32/64 bit)

Power Requirement: USB Power

Record Quality Maximum: 60Mbps@1080p30

Software: AVerMedia RECentral