Eaton Protection Box 5 DIN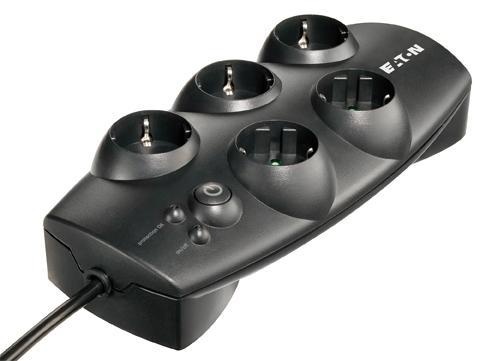 Eaton Protection Box 5 DIN. Surge energy rating: 1110 J, AC outlets quantity: 5 AC outlet(s), AC outlet types: Type F. Colour of product: Black. Weight: 610 g, Width: 120 mm, Depth: 255 mm. Certification: EN 55082-2, EN 55022 B, EN 61000-4-4 4 IEC 61000-4-5. Dimensions (WxDxH): 255 x 120 x 65 mm

High performance / low cost protection for expensive or delicate equipment

The Protection Box multi-way block with surge protection is a simple, low cost solution for protecting delicate equipment such as:

- Computers, peripherals and multimedia
- TV, Video and Hi-Fi equipment
- Broadband modems (Internet and TV)
- IP telephony
- Household goods, etc.

The manufacture company:
Eaton