GAMDIAS Gaming Headphone HEBE M1 RGB (USB(

HEBE M1
SURROUND SOUND GAMING HEADSET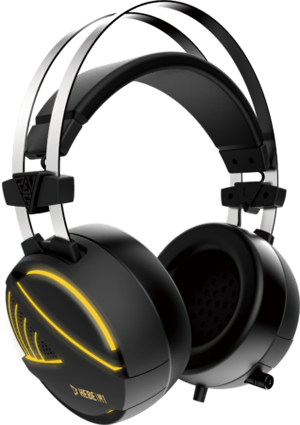 The HEBE M1 RGB Gaming Headset is the ultimate synthesis of style, performance and comfort.
True RGB lighting design provides stunning illumination lighting and vibration effects, creating an attractive gaming atmosphere. It's equipped with oversized 50mm neodymium drivers for crystal-clear, detailed sound, while Bass Impact converts low frequency bass tones into pulses, letting you feel the sound. Better yet, it adopts the latest 7.1 premium virtual surround sound technology to offer the most immersive 3D sound experience, allowing for the distinction between every audio element available.
Take command and be heard loudly and clearly. The advanced unidirectional noise-cancelling microphone makes you loud and clear, and screens out extraneous noise from outside elements. It's easy to flip the mic out of sight when not in use. The super-soft, oversized earcups and adjustable padded headband guarantee exceptional wearing comfort. You'll never discomfort - even during extremely long gaming sessions.

SUPERB AUDIO QUALITY
50mm drivers are at the helm of the Hebe M1 and help to deliver some of the best sound quality on the market. No footstep, or boss audio que will go unnoticed with the Hebe M1.

BASS IMPACT
Turning low frequency bass tones into vibrations takes your immersion to the next level and lets you feel your game's sound.

VIRTUAL 7.1 SURROUND
Experience your sound all around you with wonderful 7.1 surround sound. This is as realistic as sound can get.

SMART GOOSENECK MIC AND INLINE REMOTE
Extend, retract, and position any way you like with the intelligently designed voice cancelling mic. Manage all major settings with an easy button click of the inline remote control.

INTELLIGENT DESIGN & LIGHTING EFFECTS
Designed to cancel outside noises and last a lifetime, the Hebe M1 is supported by a pair of durable metal frames. The Hebe M1 is also beautifully designed with RGB streaming lighting effects, as well as braided and encased wiring.

UNMATCHED ERGONOMICS
The super-soft ear pads provide long-lasting wearing comfort, and effectively block out ambient noise. So you can immerse yourself into gaming. Supporting the ear pads is a cushiony headband that works on a pulley system to allow for easy fitting by simply putting them on.
GALLERY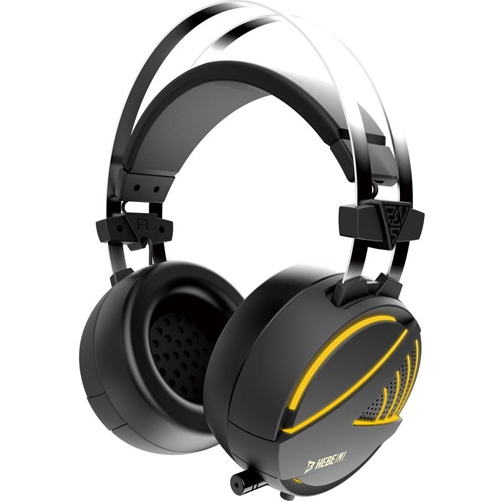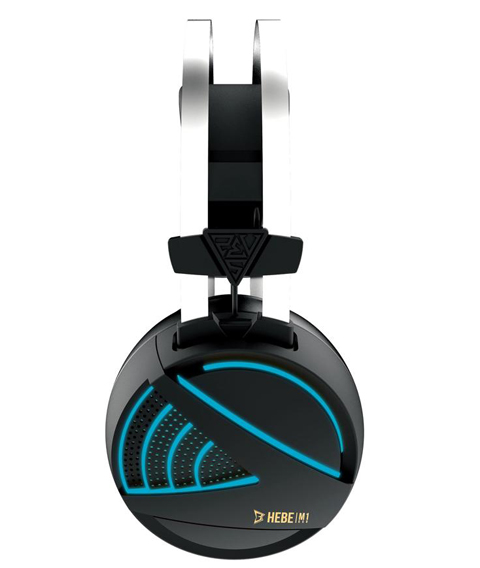 The manufacture company:
GAMDIAS
Product Specification
Microphone:
Sensitivity -40dB +/- 3dB
Sensitivity:
Headphone Sensitivity 119dB +/- 3dB