ASUS Cerberus Gaming Headset for PC and Mobile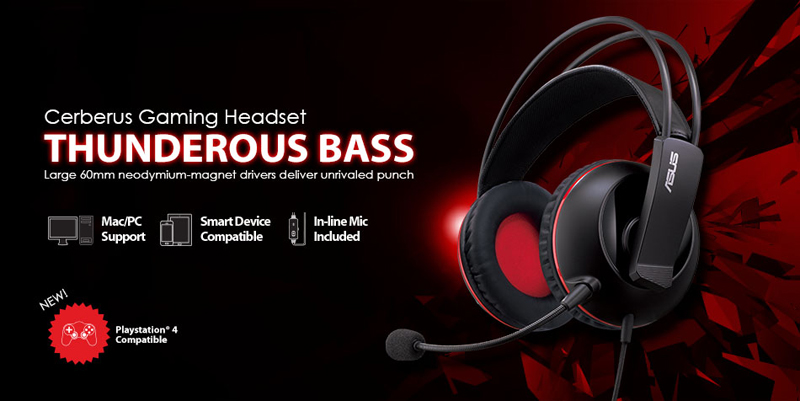 Step up to a new level of sound quality and comfort with the ASUS Cerberus gaming headset. It produces beautiful, natural sound for your gaming and calls from the 60mm neodymiun drivers. Dual mic design - a detachable boom mic and an inline mic - allows easy compatibility with both PC gaming and mobile equipment. The 100mm full-size ear cushions offer superb noise isolation and luxurious comfort throughout hours of gameplay. The superior build with black/white color options give it a classy look that's great for both indoor and outdoor use.
Unrivaled Punch and Ultimate Immersion
If you've not felt the power of 60mm neodymium-magnet drivers then listen with Cerberus — you'll experience unrivalled punch and audio immersion that's utterly convincing. When gaming you'll hear every gunshot and know enemies are nearby from their footsteps alone. Then, switch to audio for roomy stadium rock, crisp and clear spoken-word listening or movie soundtracks that sound so real.
Works with Both PCs and Mac Computers
You can forget compatibility worries with Cerberus because it works with almost any device. The 1.2m connecting cable is accompanied by a 1.3m extension with a Y-split that provides separate headphone and mic plugs along, for great compatibility and an overall cable length of 2.5m. The detachable boom mic is perfect for in-game communication — so you can chat and always be heard!

Also Supports Smartphones and Tablets
Cerberus is also perfect for smart devices, thanks to the in-line mic — it's so convenient for on-the-go chat. Just pop the four-pole 3.5mm jack plug into your smart device to keep in touch with family or friends on the road. ASUS engineers' research shows that 1.2m cable is a perfect length for mobile use — so no more knots and tangles!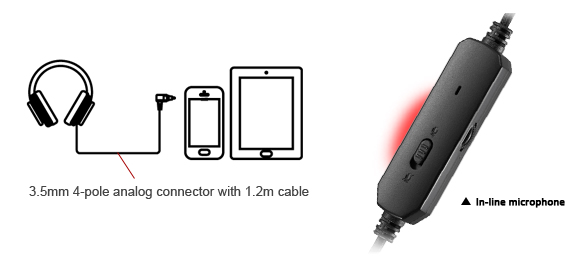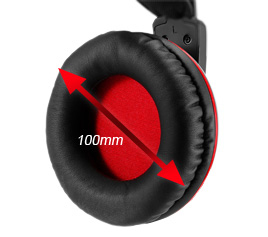 Revel In Undisturbed Gaming and Music Enjoyment
Cerberus has full-size 100mm polyurethane-coated leather ear cushions for great durability and effective noise isolation, so you can enjoy great audio without being disturbed by the outside world. And Cerberus is designed with comfort that lasts: the highly-breathable cushions and the headband's finely-balanced clamping forces mean you can listen for much longer.
The manufacture company:
ASUS
Product Specification
Connector:
3.5 mm(1/8") connector Audio / mic combo PlayStation 4
Microphone:
Microphone boom: -40dB +/- 3dB
Cabling Type:
Braided headset cable 1.2m + audio/mic splitter 1.3m (Max. 2.5m)
Dimension:
182.53 x 151.6 x 101.33 mm