Elgato Game Capture HD60 S - Stream and Record in 1080p60, for PlayStation 4, Xbox One & Xbox 360

Stream and record. Instantly.
The Elgato Game Capture HD60 S is a high-quality, feature-rich gadget that takes your gaming recording and streaming to the next level. It grabs unencrypted HDMI signals from your game consoles, tablets and camcorders, and stores the captured contents on a computer via USB connection, with resolution up to 1080p @60Hz for pristine picture quality. You can also stream your gameplay to Twitch, YouTube or Ustream, showing off your gaming prowess to the world. A webcam video overlay and live commentary can be added to your stream for better illustration. The latest USB 3.0 interface enables minimized latency for the recording or streaming, and the Type-C port is small and reversible, making for easy insertion.
The Elgato Game Capture HD60 S comes with a cute, sleek design that perfectly matches your next-gen game console and your house decoration. With the lag-free HDMI pass-through output, the video signal is passed without delay, to your HDTV, thus you can play while recording without the need of a separate video splitter.
Stream and record your Xbox, PlayStation or Wii U gameplay and share your journey with friends, fans and generations to come.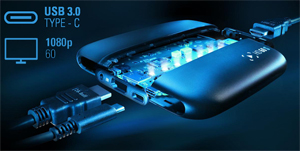 Instantly Ready
Being faster and more efficient makes a world of difference. Thanks to a state-of-the-art, reversible USB-C connector, HD60 S doesn't make you think twice.
You're hooked up within seconds, and stunning 1080p60 quality won't leave any doubt that you're about to get serious. It's plug'n'play, taken to the next level - literally.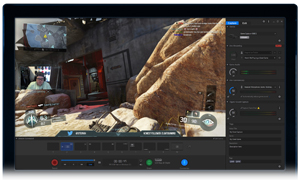 Instant Streaming
HD60 S features a reliable, high-performance USB 3.0 connection to bring Instant Gameview to an external capturing solution for the first time. Now, your setup is powered by superior low latency technology, and the built-in Live Streaming feature gets you up and running on Twitch or YouTube in a snap.
With Stream Command, customize your stream layout without limits. Add your webcam, overlays, alerts and more and change your stream layout on-the-fly with scenes. Add your voice with the built-in Live Commentary feature, and you're all set for the big show.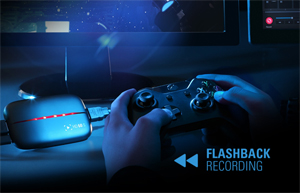 Instant Recording
HD60 S is always ready to save your most important moments, even if you didn't press the record button. With Flashback Recording, simply slide back in time on your PC and hit the record button retroactively. Seamlessly record hours of your best moments in unmatched quality and access them directly right where you need them - you'll be instantly ready to create history.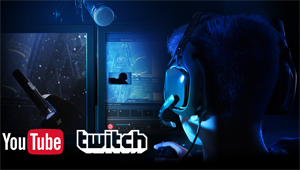 Instantly You
Capturing your gameplay is just the beginning. With frictionless performance, HD60 S gives you the edge to let you focus and perfect your production. Your audience will notice.
The manufacture company:
Elgato
Product Specification
Resolution:
Resolution Support 1080p60, 1080p30, 1080i, 720p60, 720p30, 576p, 576i, 480p
Properties:
Input: PlayStation 4, Xbox One, Xbox 360 & Wii U (unencrypted HDMI)

Output: HDMI (lag-free pass-through)