Falcon Firewall Management: Host Firewall
Please sign in so that we can notify you about a reply
BENEFITS
WHY CHOOSE FALCON FIREWALL MANAGEMENT
Falcon Firewall Management: Host Firewall
Falcon Firewall Management provides simple, centralized firewall management, making it easy to manage and enforce host firewall policies
SIMPLE FIREWALL MANAGEMENT

Falcon Firewall Management makes it easy to create, manage and enforce policies with a simple, centralized approach.

BETTER PROTECTION

Defend against network threats, and gain instant visibility to enhance protection and inform action.

REDUCED COMPLEXITY

Delivered via the same lightweight Falcon agent, management console and cloud-native architecture, it deploys and is operational in minutes.
FALCON FIREWALL MANAGEMENT TECHNICAL FEATURES
CHECK OUT THE SPECS AND TRAITS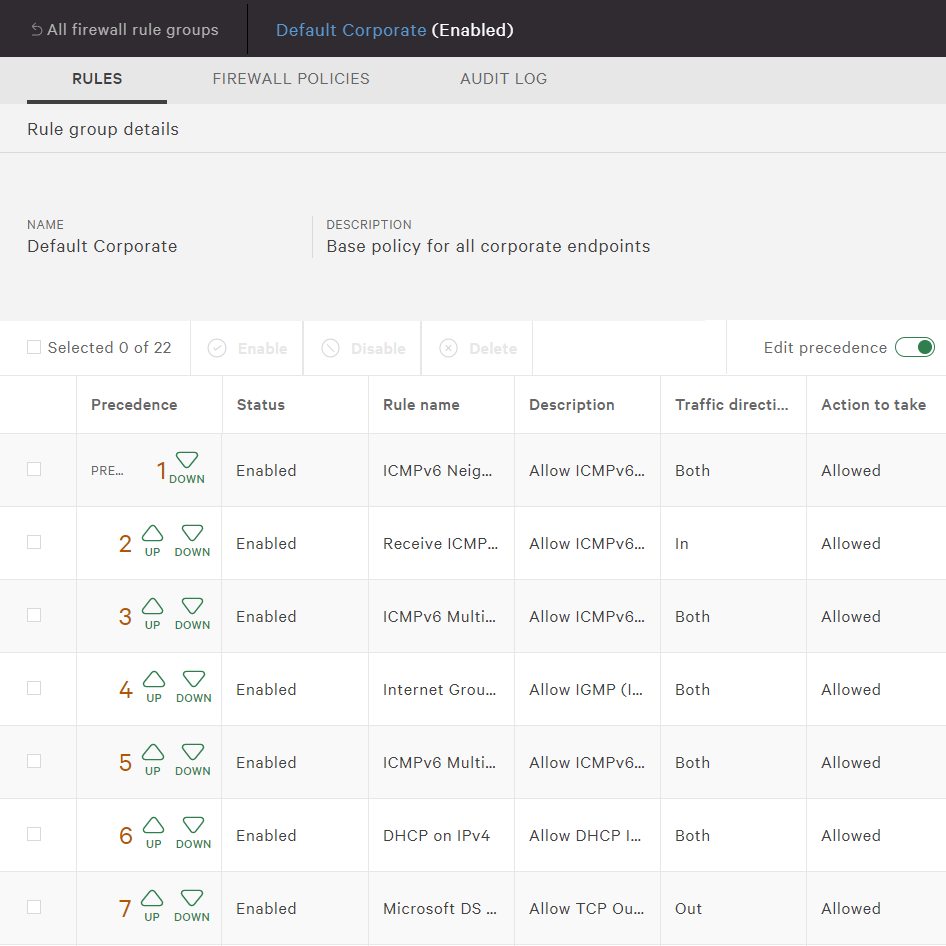 Simple Firewall Management
Easily create, enforce and maintain firewall rules and policies
Build new policies based on templates — start with an empty policy, your template or a CrowdStrike template
Create a firewall rules group once and reuse it in multiple policies
Quickly propagate changes to the appropriate policies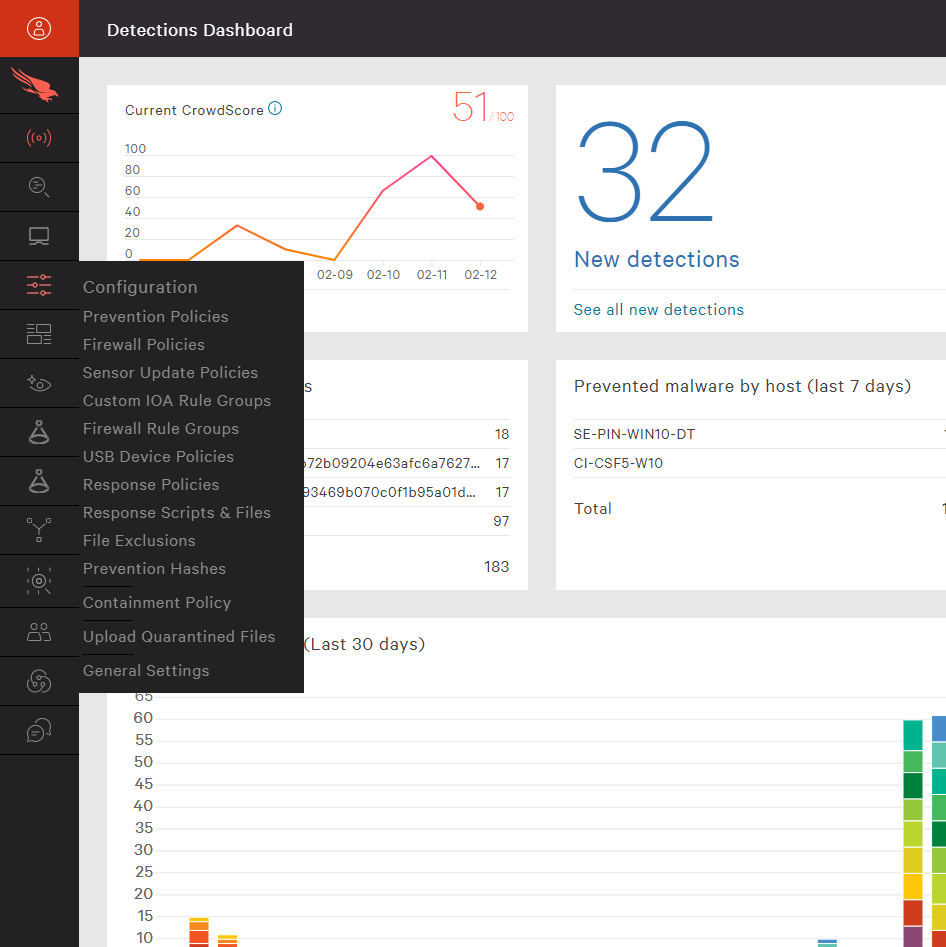 Reduced Complexity
Simplifies operations by using the same lightweight Falcon agent, management console and cloud-native architecture
Deploys and is operational in minutes without requiring reboots, fine-tuning or complex configuration
Has no additional impact on hosts, from initial installation to ongoing day-to-day use
Streamlines workflows and increases visibility across endpoint security controls due to the single management console for both endpoint protection and host firewall management
Download: Total Economic Impact of CrowdStrike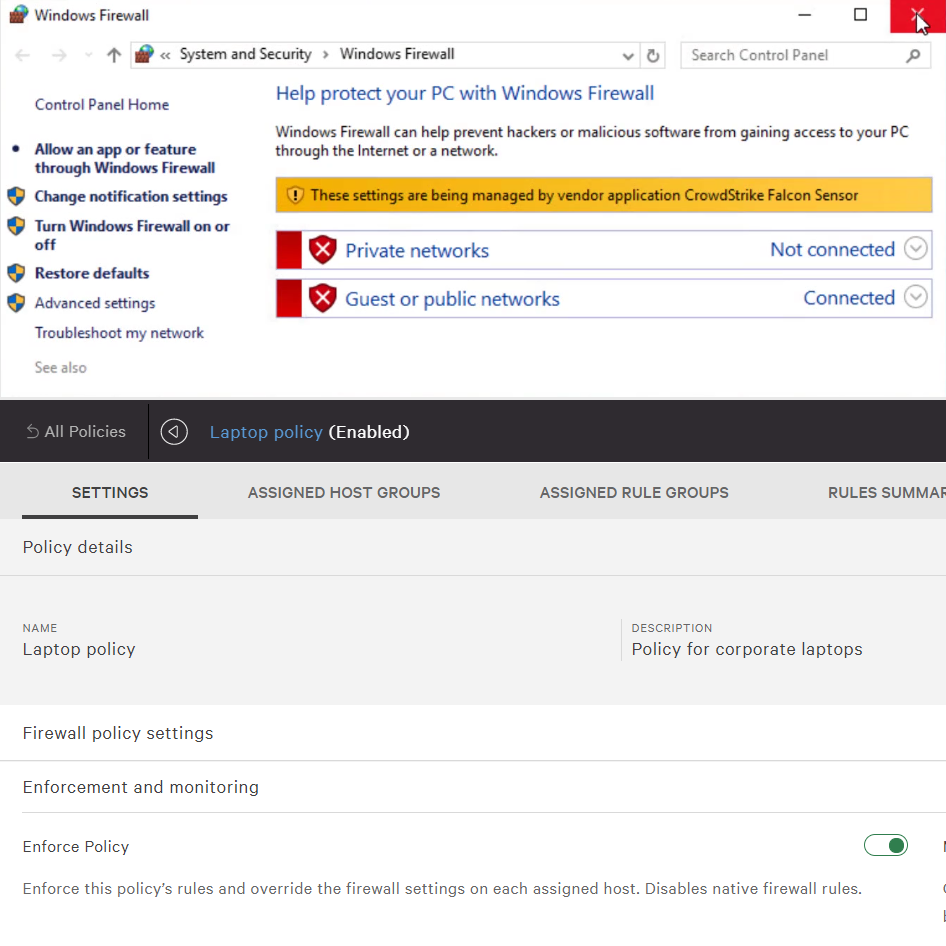 Better Protection
Automatically identify and view specific activities, potential threats and network anomalies
At-a-glance activity page provides instant visibility, allowing you to monitor and troubleshoot critical rules and directly modify firewall polices from the page
Application and location-aware firewall policies enhance security and provide granular control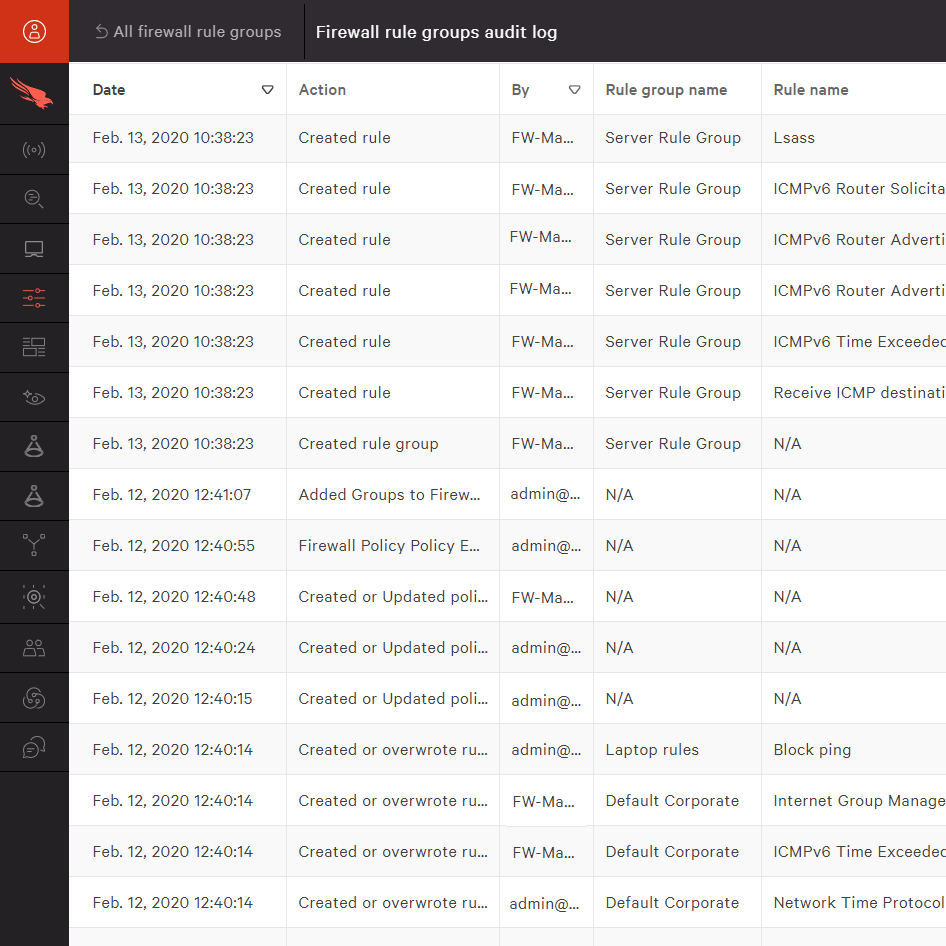 Logging, Troubleshooting and Compliance
Speed troubleshooting with granular control and visibility
Easily enable or disable a specific rule, an entire rules group, or a policy
Audit all firewall rules and policy changes — see what changed, who did it and when it happened
Use role-based access control to ensure that only the appropriate administrators view and manage firewall rules
TECHNICAL CENTER
For technical information on installation, policy configuration and more, please visit the CrowdStrike Tech Center.