My points Program - Electron Tech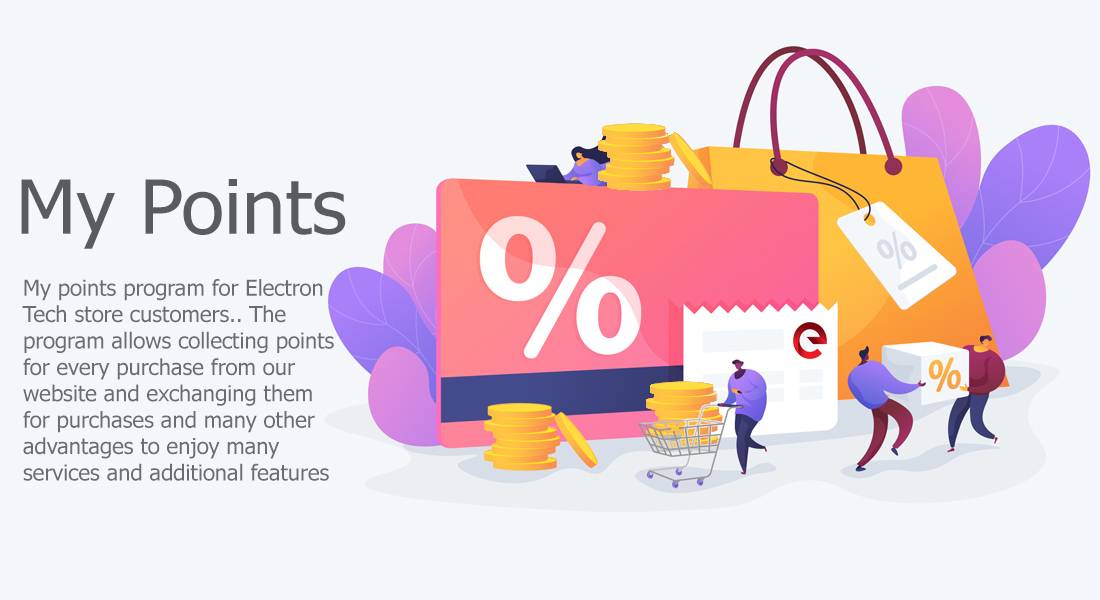 My points program :
- It gives our customers many exclusive benefits that enable them to earn points with every purchase at the Electron Tech store.
They can then exchange these points as discounts and other services and features.
How to calculate points :
- You will get at least one point for every riyal spent added to your account in the store within 24 hours of the purchase. You can also get additional points with Electron Tech offers on some exclusive products.
- Points can be collected from all products available on the Electron Tech website. .
- Points can be collected during the promotion period .
- The customer has the right to claim any points not added to his account on the store based on his purchases within a maximum 1week from the date of the purchase using the invoice of the purchase process.
- Points cannot be collected using redeemed points in purchases that are paid for or in part using redeemed points .
How to redeem points :
- Once you join Electron Tech customers, you will get your points with every purchase you make .
- When redeeming points, they are calculated as : 100 points = 1 riyal .
- Points cannot be exchanged for cash.. They are only added and exchanged from the customer's account at the Electron Tech store only .
** Electron Tech has the right to cancel or modify my points program, including these terms and conditions, at any time without prior notice .