LINKSYS XAC1900 DUAL-BAND SMART WI-FI MODEM ROUTER
Please sign in so that we can notify you about a reply
Perfect for HD video streaming and gaming, the XAC1900 features speeds of up to N600 + AC1300 Mbps.*
Wireless-AC up to 4.3x faster than Wireless-N**
Adjustable external antennas
Simultaneous dual band
4 Gigabit Ethernet ports
2 USB (3.0 & 2.0) ports
Linksys Smart Wi-Fi
FEATURES
UP TO 4.3X FASTER* THAN WIRELESS-N
Next Generation Wireless-AC standard outperforms Wireless-N, with speeds of up to 4.3x faster.
SIMULTANEOUS DUAL BAND (2.4 + 5 GHZ)
Delivers a stronger connection at a wider range than a single band.
BEAMFORMING TECHNOLOGY
Optimizes performance and reduces interference by focusing wireless signal to connected devices.
USB 3.0 + USB 2.0 PORTS**
Add external storage and other devices to share content across your network via USB ports.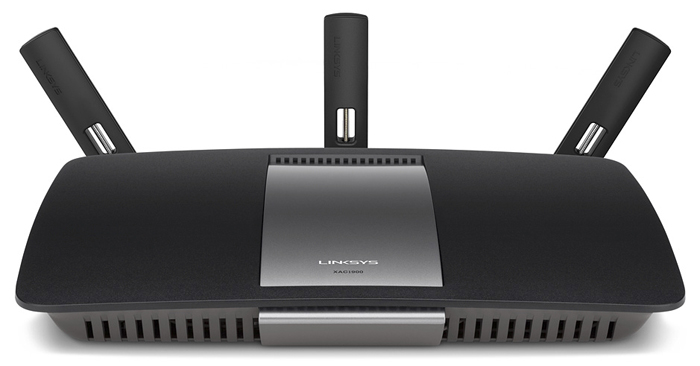 SMOOTH VIDEO STREAMING AND SHARING WITH FAST CONNECTION SPEEDS
The XAC1900 features dual wireless bands (2.4 GHz and 5 GHz) with data speeds up to N600 Mbps + AC1300 Mbps*, great for media-intense applications such as video streaming and online gaming.
Four Gigabit Ethernet ports make it easy to share data quickly across your network, and to external devices - at speeds 10x faster than Fast Ethernet. You can use the high-performance USB 3.0 port** to attach a storage device and quickly transfer large files or share devices across your Wi-Fi network. Plus, the USB 2.0 port is perfect for smaller file transfers or a dedicated printer.
BEAMFORMING TECHNOLOGY DELIVERS MAXIMUM COVERAGE AND RELIABILITY
Beamforming focuses the Wi-Fi signal directly to your smartphones, tablets, and laptops instead of sending out a general transmission. The result is a more efficient network with a wider range.
When your device doesn't have to work as hard to receive data, it means not only greater efficiency for you, but also a longer battery life for your connected devices.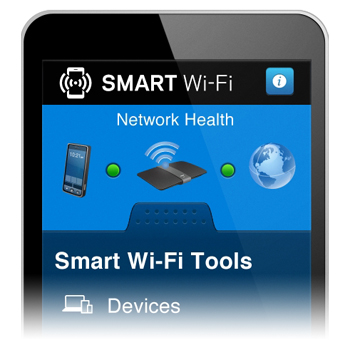 INTEGRATED DSL MODEM
The XAC1900 contains a built-in DSL modem, making it easy to connect to your DSL Internet service and enjoy fast, reliable Wi-Fi throughout your home without having to purchase an additional device. The XAC1900 can also connect to a cable modem and serve as a traditional wireless router, giving you maximum flexibility, particularly if you ever decide to change your Internet provider.
THREE ANTENNAS PROVIDE MAXIMUM COVERAGE
Three adjustable external antennas ensure that your Wi-Fi signal is always at maximum strength, keeping everyone simultaneously gaming, downloading, and streaming without lag. The antennas also enhance 2.5 GHz and 5 GHz simultaneous dual-band performance for a strong, reliable Wi-Fi signal that eliminates dead zones--even in multistory homes. The antennas can be detached for future upgrades.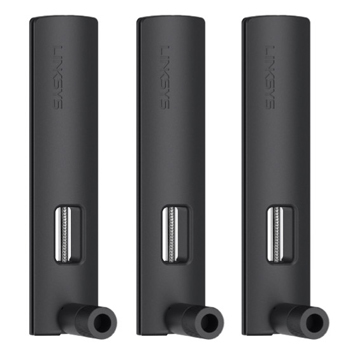 LINKSYS SMART WI-FI
Linksys Smart Wi-Fi lets you access your network anytime, anywhere. Using your browser or the Smart Wi-Fi mobile app, you can:
Prioritize devices or websites for video streaming and online gaming
Control inappropriate or distracting content
Monitor network activity and speed
Turn Wi-Fi access on or off for any connected device
Create a separate, password-protected guest network
For even greater control, download one of the many Wi-Fi management apps compatible with your Smart Wi-Fi router. Create your free Linksys Smart Wi-Fi account here: www.linksyssmartwifi.com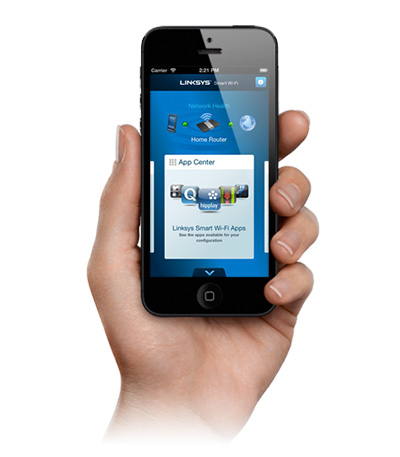 GET SMART IN THREE EASY STEPS
Managing your network with Linksys Smart Wi-Fi is fast and easy: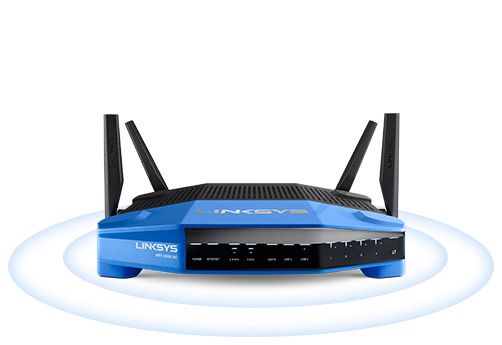 Set up your wireless home network using a Linksys Smart Wi-Fi Router.
The router will broadcast a wireless signal to your Wi-Fi-enabled devices like gaming consoles, TVs, mobile devices, and printers.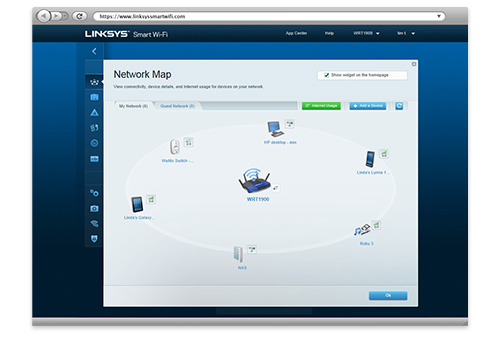 Sign up for a Linksys Smart Wi-Fi Account. It's fast and free.
Smart Wi-Fi software lets you access and control your home network from wherever you are, whenever you need to.
https://www.linksyssmartwifi.com/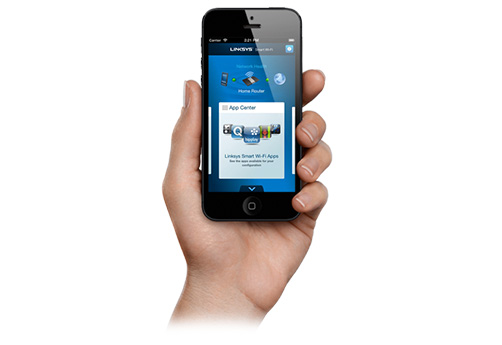 Customize your network with the Linksys Smart Wi-Fi apps of your choice.
Upgrade the functionality of Linksys Smart Wi-Fi tools, by downloading Linksys Smart Wi-Fi apps to your mobile devices.
http://www.linksys.com/us/smart_wifi_center/
Product Specification
2.4 and 5 GHz (simultaneous dual band)
Internet, Ethernet (1-4), Wi-Fi