Ubiquiti Networks UniFi AP AC SHD Wave 2 Access Point with Dedicated Security Radio
Please sign in so that we can notify you about a reply


Ubiquiti Networks UniFi AC SHD AP
Next Gen Wireless Network Security Meets Industry Best Wi-Fi Performance
The Ubiquiti Networks UniFi AC SHD AP is a high-performance 802.11ac Wave 2 access point with dedicated security and Bluetooth radios, designed for high-density wireless environments such as a concert venue or outdoor fair where there are numerous clients in a relatively small space.
Utilizing simultaneous, dual-band 4x4 MU-MIMO technology, the Wave 2 access point is able to communicate with multiple clients at the same time while providing maximized multi-user throughput for optimal user experience.
The UniFi AC SHD AP delivers unprecedented wireless awareness and security – with airView for real-time spectrum monitoring, airTime for real-time visibility into everything affecting your Wi-Fi performance, as well as intrusion detection/prevention. Additionally, the Intuitive UniFi Controller Software allows you to easily configure and administer an enterprise Wi-Fi network.
High Density Applications Powered by MU MIMO Technology
802.11ac Wave 2 MU MIMO (Multi User, Multiple Input, Multiple Output) technology allows a Wave 2 AP to communicate with multiple clients at the same time, significantly increasing multi user throughput and overall user experience.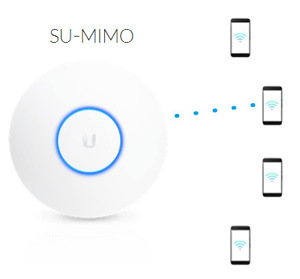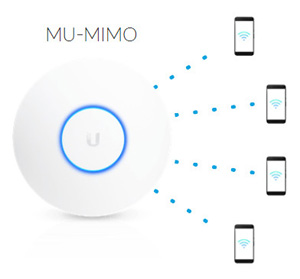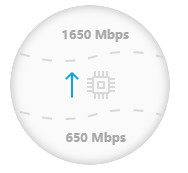 Radio Hardware Acceleration
Independent 2.4 GHz and 5 GHz dedicated hardware offload for maximized multi-user throughput and reduced latency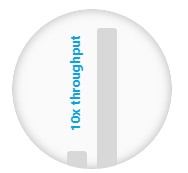 CPU Hardware Acceleration
Dedicated hardware offload for QoS, guest control, and client management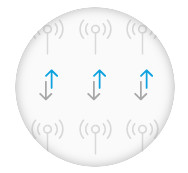 Optimized for MU-MIMO
Antenna system optimized for 802.11ac Wave 2 MU-MIMO beamforming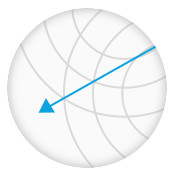 Beamforming
Data sent and received using multiple antennas to increase throughput and range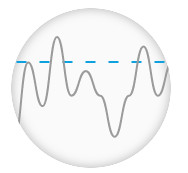 Real-time Spectral Analysis
Real-time collection and analysis of full-band 5 GHz and 2.4 GHz interference
Best-in-class Wireless Network Security

Real-time analysis of all of your available RF channels - with no performance impact or client disruption

Real-time analysis of all SSIDs, stations, data types, and interference - with no performance impact or client disruption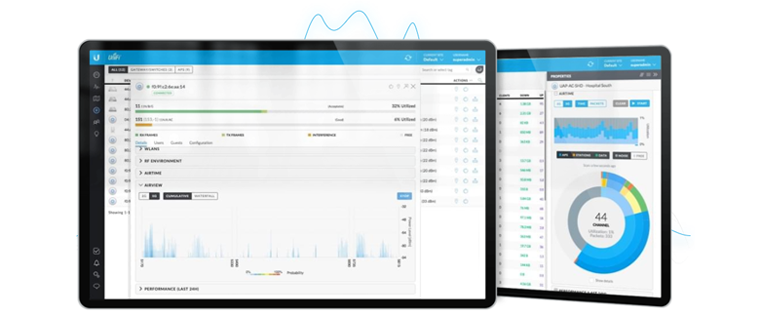 Dedicated Spectral Security Radio
Using a persistent spectral scan, the UniFi AC SHD AP constantly monitors the RF environment to check for both potential malicious activity and the best channel for network performance. The dedicated security radio allows the UniFi AC SHD AP to scan for security threats, such as malicious frames and rogue access points, while maintaining throughput for client devices. At the same time, UniFi, in conjunction with the UniFi AC SHD AP, analyzes and displays the wireless spectrum and airtime utilization to allow the network admin to have unprecedented real-time visibility into the spectral and protocol usage in the network.

Spectrum and Wi-Fi Packet Analysis
The airView tool offers real time visibility into your RF spectrum. Because it uses the dedicated security radio, it analyzes all of your available RF channels without affecting performance or disrupting client activity. The airTime tool visualizes and analyzes how the APs use channels in real time. The breakdown is by frame type, clients, neighboring APs, protocols, and interference.Spectrum view and Wi-Fi packet analysis can be done simultaneously, without affecting stations, for a total view of the RF environment and channel utilization.

Persistent Threat Management
The UniFi AC SHD AP's dedicated security radio provides persistent threat management to act as a Wireless Intrusion Prevention System (WIPS) and Wireless Intrusion Detection System (WIDS). Such a dedicated radio affords frequency agility – meaning all available Wi-Fi channels are monitored constantly for threats – not just the channels the AP is using.
Advanced Features in UniFi Controller
UniFi is the premiere Software Defined Networking (SDN) solution with seamless integration of high-performance switching, gateways, and more.

Product Specification
(2) 10/100/1000 Ethernet Ports
(2) Dual-Port, Dual-Polarity Antennas, 6 dBi each
48 V, 0.5 A Gigabit PoE Adapter
8.66 x 8.66 x 1.89" / 220.0 x 220.0 x 48.1
700 g ,
8.00 kg (17.62 lb)