Falcon Insight: Endpoint Detection and Response (EDR)
Please sign in so that we can notify you about a reply
BENEFITS
WHY CHOOSE FALCON INSIGHT
UNPARALLELED VISIBILITY

Continuous monitoring captures endpoint activity so you know exactly what's happening - from a threat on a single endpoint to the threat level of the organization.

MAXIMUM EFFICIENCY

Falcon Insight accelerates security operations, allowing users to minimize efforts spent handling alerts and quickly investigate and respond to attacks.
TECHNICAL FEATURES
CHECK OUT THE SPECS AND TRAITS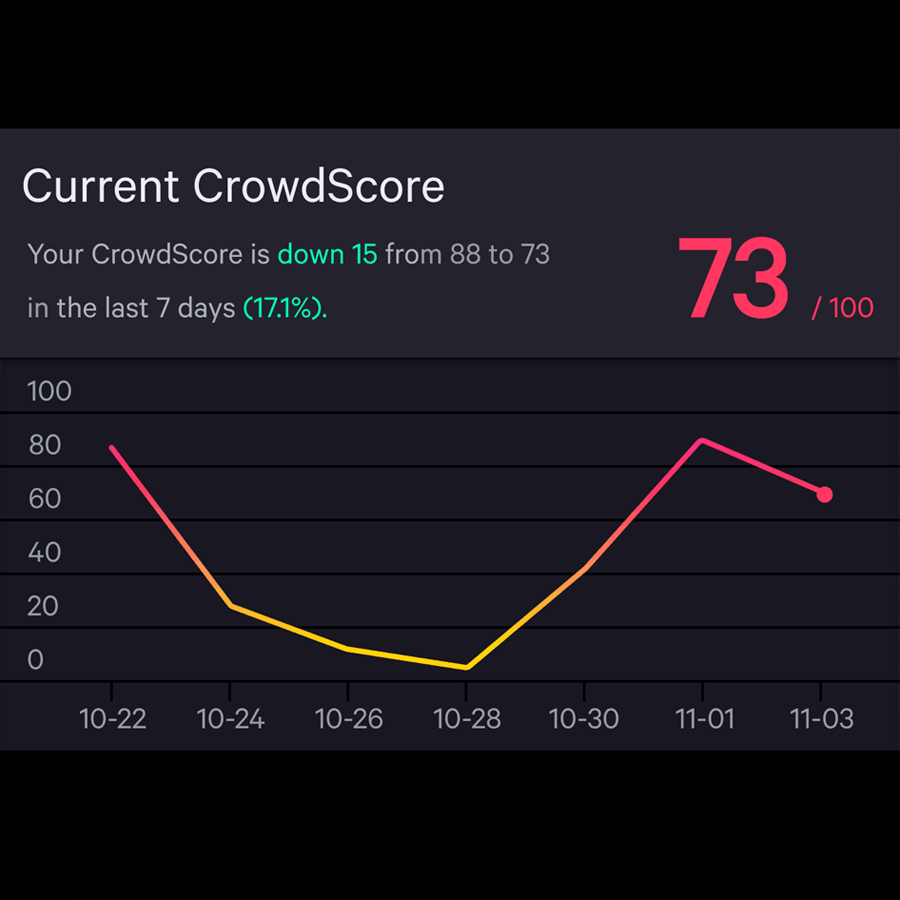 Full-spectrum Visibility In Real Time
Continuous raw event recording provides unparalleled visibility
Enable threat hunting - proactive and managed - with full endpoint activity details
Unravels entire attack in the easy-to-use Incident Workbench enriched with context and threat intelligence data
See the big picture, in real time. Delivers situational awareness on the current threat level of the organization, and how it's changing over time.
Understand endpoint security posture and take recommended actions to reduce risk. Share assessment scores with CrowdStrike zero trust ecosystem partners for real-time conditional access enforcement.
Blog: How to Get Better Visibility with Falcon Insight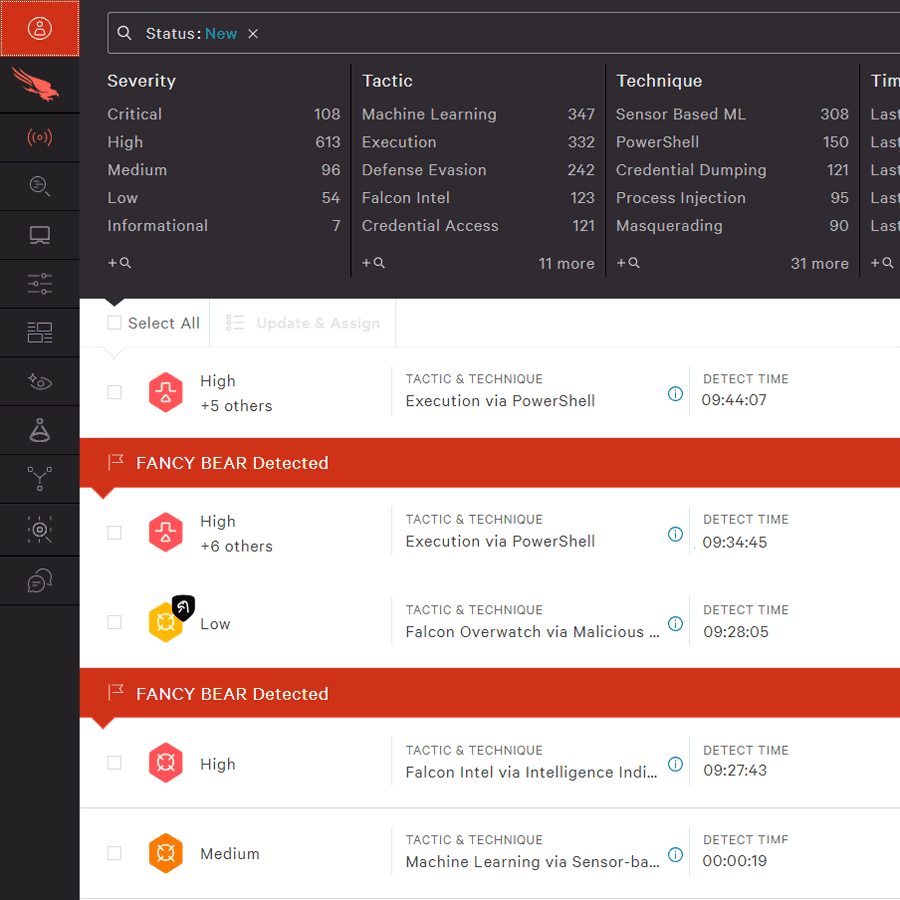 Simplify Detection and Resolution
Intelligent EDR automatically detects and intelligently prioritizes malicious and attacker activity
Powerful response actions allow you to contain and investigate compromised systems, including on-the-fly remote access to take immediate action
Quick search returns threat hunting and investigation query results in five seconds or less
Mapping alerts to the MITRE Adversarial Tactics, Techniques, and Common Knowledge (ATT&CK™) framework helps you understand even the most complex detections at a glance
White Paper: Faster Response with CrowdStrike and MITRE ATT&CK™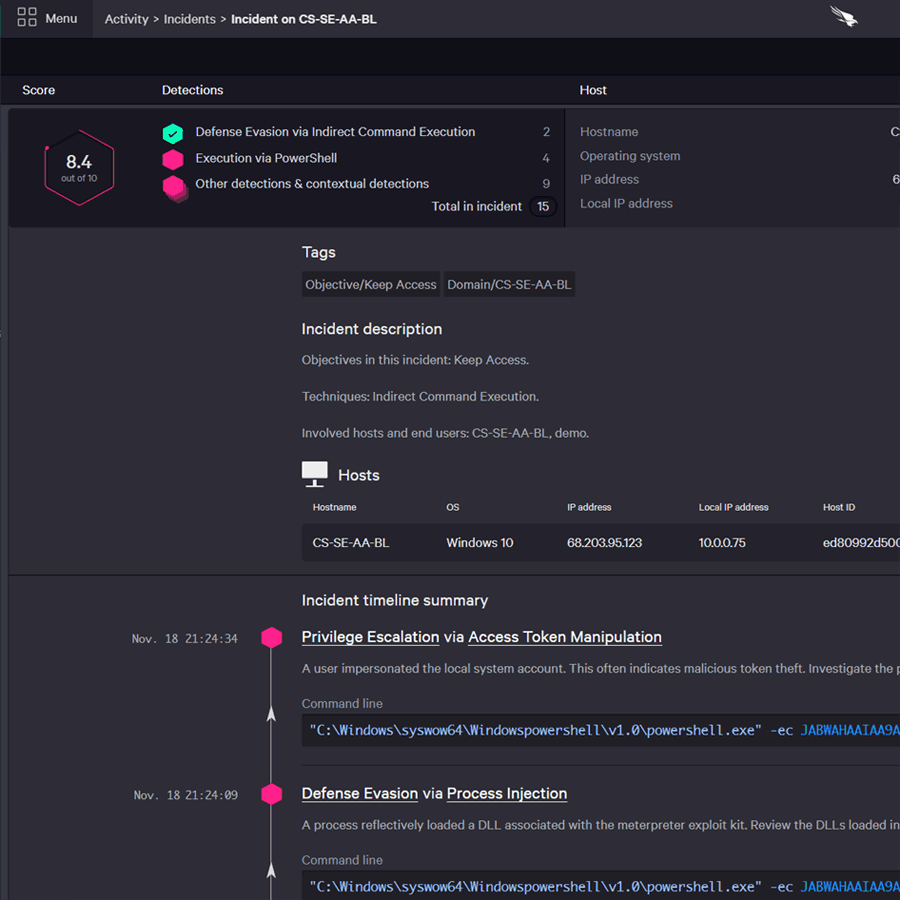 Maximum Security Efficiency
Improve response times when you eliminate information overload and distill security alerts into incidents, reducing alert fatigue by 90% or more
Smart prioritization automates triage and shows you what deserves attention first
Speed investigation with rich context, intelligent visualizations, and collaboration
Broad set of easy-to-use APIs provide interoperability with other security platforms and tools
Webcast - CrowdScore: Get in the Driver's Seat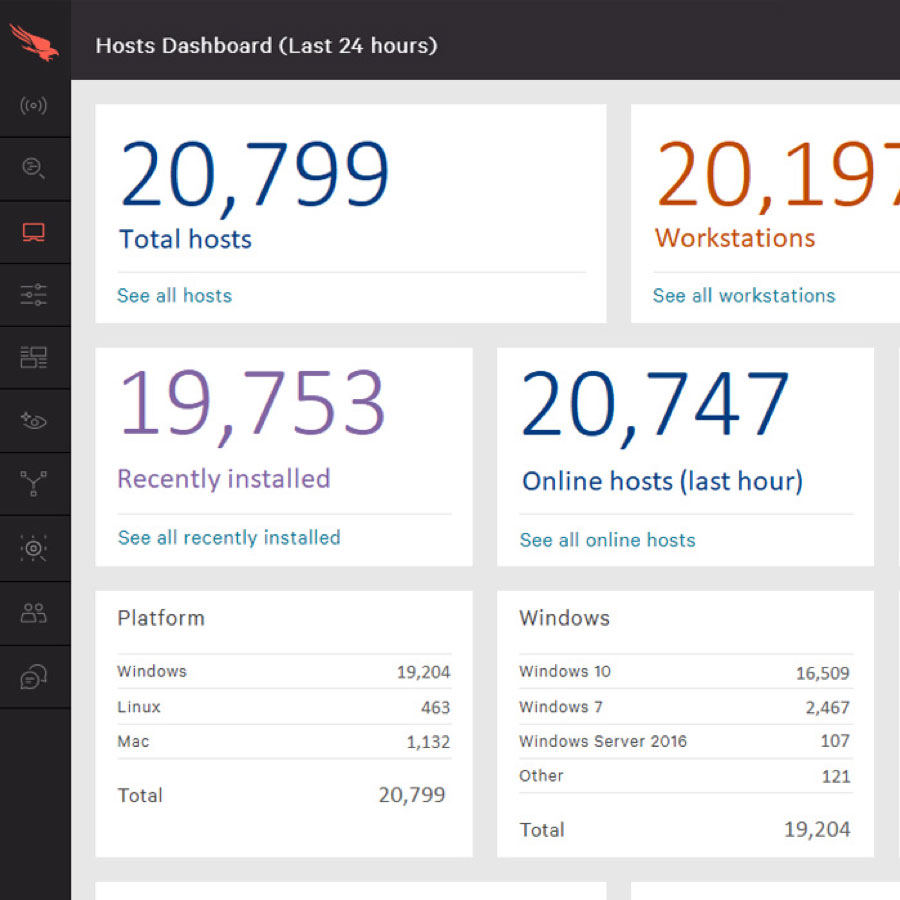 The Power of the Cloud
Reduce cost and complexity when you eliminate constant signature updates, on-premises infrastructure or complex integrations.
Protection of the crowd allows everyone to be protected against a threat - wherever it's encountered
Restore endpoint performance with installation and day-to-day operation that bears zero impact on endpoints — even when analyzing and searching.
Works on Day One – deploys and is operational in minutes. Automatically scales for growth and change
Report: Total Economic Impact of CrowdStrike
TECHNICAL CENTER
For technical information on the installation, policy configuration and more, please visit the CrowdStrike Tech Center.